Welcome to Andy Howell Auction Services
Andy Howell is a 1st generation Auctioneer who attended  the 1st class of  Reppert School of Auctioneering at Christy's Auction House and received his auction license in 2011.
Andy Howell Auction Services is located in Marengo,  Southern Indiana, which is  is the  home of Marengo Caves which is a  National Landmark and tourist location.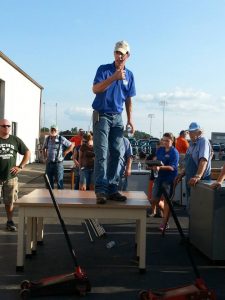 Andy Howell Auction Services include:
Equipment Auctions
Estate Sales
Retirement Auctions
Household Auctions
Consignment Auctions
Charity Auctions
Andy is a contract auctioneer and ring-man for auction companies around the state. These sales have included livestock, equipment, firearms, estates, real estate, charity, and consignment sales.
AHAS is an Associate Auctioneer with AuctionTime.com and can post equipment for weekly sales. Anything from one item to multiple items including tractors and farm equipment to lawn and garden equipment, vehicles to firearms. More information can be found at www.Auctiontime.com . Andy is also an associate auctioneer of Halderman Real Estate and Farm Management Services. More information can be found at www.Halderman.com .
---
Contact Andy
Email: AndyHowellAuctionServices@gmail.com,
Facebook: Andy Howell Auction Services
Phone: 812.620.1121.